Preparing for the Future is a Priority

Directors and supervisors have high-risk, high-reward positions. When they manage ECCs well, they save lives. But they're also well-aware of the reverse. When their facility isn't doing well, whether it lacks adequate personnel or the latest technology, it puts first responders and callers at a higher risk of harm.
To be successful in preparing for the future, supervisors should prioritize:
Developing a drive for continuous learning;
Advocating for the implementation of technologies that enable faster deployment, ability to scale up and down, and reduction in maintenance cycles;
Adopting heightened information security measures and monitoring procedures;
Using technology and data analytics to improve call response times and quality; and
Supporting employees' mental health needs.
Continuous Learning
Leaders must determine how their agencies and, in some cases, multiple ECCs will proceed into the future. To effect technological change, they must regularly research emerging technology and weigh the benefits and needs of incorporating them into their operations. Both must focus equally on their employees' needs and mental health in addition to technological advancements.
The transition to new technologies and protocols can be challenging from both a hardware and software perspective but also for staff members used to legacy systems. Directors will need to lead by example in learning and taking full advantage of new software as well as adhering to new workflows and security measures.
Advocate for Next Generation Technologies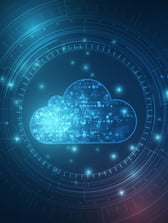 While leaders focus on saving lives, their budgets continuously demand their attention. For directors, in particular, understanding the cost-benefit analysis of cloud-based technology enables them to make a strong case for adopting NG911 and advanced solutions.
ECCs may benefit from cloud computing because it can reduce the cost of ownership. Cloud computing is the process of securely storing and accessing data over the internet rather than on-premise-based systems. The "cloud" is like a data center's servers - there are 541 hyper data centers and thousands of smaller ones deployed as of mid-2020.
Municipalities can realize true cost savings in lower hardware requirements and the staff required to maintain premise-based systems. Because cloud vendors maintain and secure their servers and data centers, relying on the cloud reduces overhead and information technology (IT) costs.
Training Efforts
Life-and-death scenarios put the importance of staffing and training into perspective.
Many call centers across the country are understaffed, which results in unanswered calls and exhausting shifts for dispatchers. Consequently, ECCs are faced with the task of attracting and retaining dedicated and talented employees. While pay and benefits are fundamental factors, another is providing their employees with the best tools and knowledge.
When dispatchers have access to top-of-the-line equipment and software, they can benefit from true next-generation solutions to consolidate data from multiple sources into a single geospatial layer. As a result, they can quickly gain awareness of the caller's situation and give first responders as much information as possible to bring about a positive outcome. Telecommunicators feel empowered when they have as much information as possible at their disposal, using best-in-class technologies to deliver the right level of response in the least amount of time required.
Address Cybersecurity
Advanced technology, including situational awareness software, brings with it some concerns, including cybersecurity risks. Physical security measures and 'active' cybersecurity measures must be in place and regularly updated for ECCs that have access to large amounts of data. They have to evaluate how they'll monitor and address security risks, whether it's an individual employee's improper use of a software program or a cyberattack, and how they'll respond to a breach. Additionally, supervisors should evaluate the process of updating employee policies and security.
Improving Call Responses
Supervisors focus on response time improvement and the quality of call responses. These improvements demand combining the best hardware, software, training, and policies.
ECC response time improvement depends on providing well-trained staff with top-tier tools. Public safety solutions and situational awareness software are key. Dispatchers gather crucial information from callers and improve response times by determining where callers are located and viewing consolidated traffic and weather maps in seconds. Using this data to obtain a Common Operational Picture (COP) allows dispatchers to better coordinate emergency responders' activities and provide higher quality call responses.
While technology can invariably improve call response, supervisors must determine essential call metrics and data collection. The evaluation of important metrics is a means for supervisors to gauge individual and agency performance. Metrics such as these can also provide supervisors with actionable information to help them make improvements and identify where to make changes.
Supervisors who are unable to gather and visualize relevant metrics may use this disadvantage to justify upgrading to a cloud-based solution that offers analytical and reporting capabilities.
Address Emergency Preparedness
Due to the limitations of legacy 911 systems, service can be impacted or lost during devastating emergencies. Many communities have been impacted by the loss of emergency services during the pandemic and natural disasters as well.

Transitioning to NG911 and cloud-based infrastructure vastly improves an ECC's ability to continue operations during emergencies. These advancements make scaling up services easier as well as implementing Continuity of Operations (COOP). This could mean distributing calls to other agencies or even responding to emergencies on behalf of agencies who themselves have been negatively impacted by an outage or significant event.
Support Employee Wellness
Successful ECCs consider their employees' mental health and wellness. It is estimated that 1 in 4 telecommunicators are impacted by PTSD at some point in their profession. Throughout their shift, they may take dozens of calls, from routine matters to dealing with life-or-death situations. Every second counts, which only adds to the pressure a telecommunicator feels. They have to decipher information quickly from multiple sources while providing reassurance to callers who are often panicked themselves. The situations often lead to intense exchanges. Mental health has always been a relevant factor for 911 dispatchers, but it's only increased in importance during the COVID-19 pandemic. ECCs are dealing with staff shortages, heightened exposure risk, low morale, and other troubles. Directors can stand out by facilitating employee assistance programs, peer support programs, and access to mental health services.